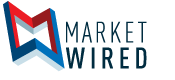 Tijuana Flats' Just In Queso Foundation(R) Raises $160,000 at Annual Gala, Announces Fall 2017 Initiatives
/EINPresswire.com/ -- ORLANDO, FL--(Marketwired - September 25, 2017) - Tijuana Flats announces today that it raised $160,000 for its Just In Queso Foundation® (JIQ), a non-profit program that provides aid to individuals, communities and organizations in markets with a Tijuana Flats location, during its annual Just In Queso Gala event. Following the success of the gala, Tijuana Flats will host an additional three initiatives this fall -- a Building Homes for Heroes volunteer event in Orlando, a Cocktails for A Cause event in Raleigh, and a "Sending Reinforcements in the Fight Against Cancer" in-store campaign at all Tijuana Flats locations.
The Just In Queso Gala, which took place on August 5, 2017 and attracted over 300 attendees, raised $160,000 through sponsorships and silent and live auctions. One hundred percent of the funds raised during the event will directly benefit JIQ and future community causes.
"We are beyond grateful for the generosity of our friends and neighbors at this year's Just In Queso Gala," said Larry Ryback, chief executive officer at Tijuana Flats. "The funds raised at the Gala will help countless people in our community, and we look forward to supporting even more important causes through our upcoming JIQ initiatives this fall."
In Orlando, JIQ is partnering with Building Homes for Heroes on a volunteer event this fall, which will involve refurbishing a house in the Casselberry region.
The JIQ Cocktails for A Cause event in Raleigh took place on September 15, 2017 from 7 p.m. - 9 p.m. at Raleigh Brewing Company. For $15, guests were treated to Tijuana Flats food and local brews, and a portion of all proceeds raised benefited JIQ in Raleigh.
Finally, Tijuana Flats will be "Sending Reinforcements in the Fight Against Cancer" at all its locations via an in-store campaign that will take place from September 18 - October 8, 2017. The initiative will benefit the Breast Cancer Research Foundation (BCRF) and Pediatric Cancer Charities through in-store purchases and donations. For every $2 a Tijuana Flats guest donates throughout the campaign, he or she will receive $5 Flats Cash, which can be redeemed at all Tijuana Flats locations. Additionally, all proceeds generated from the purchase of Jason's Mom's Hot Sauce will benefit the organizations.
To date, the Just In Queso Foundation® has raised over $3.5 million in support of its four core missions: military support, education initiatives, disease research and treatment, and local community support. Most recently, Tijuana Flats raised $17,000 for victims impacted by Hurricane Irma in Florida, which will be distributed via JIQ to organizations assisting with relief efforts.
About Tijuana Flats
Established in 1995 in Winter Park, Florida, Tijuana Flats is a unique, fast-casual Tex-Mex dining experience featuring superior guest service and fresh, made-to-order food. Tijuana Flats has 125 locations in Florida, Georgia, Indiana, North Carolina, South Carolina and Virginia. The brand has been named to Fast Casual Magazine's 2015 & 2016 Top 100 Movers & Shakers list. For more information on Tijuana Flats, please visit https://tijuanaflats.com/.
About AUA Equity
AUA Private Equity Partners, LLC is a New York-based, operationally-focused, lower middle-market investment firm providing strategic capital to companies in the consumer, media, and business services sectors, with a particular focus on family-owned businesses and companies benefiting from the growth of the U.S. Hispanic population. AUA Equity makes equity investments of $15 to $50 million in companies that generate in excess of $3 million in EBITDA. AUA Equity currently manages over $275 million of capital. For more information on AUA Private Equity, please visit www.auaequity.com.
Powered by